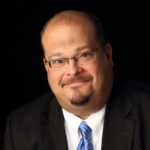 Christopher A. Ginder, Vice President
Mr. Ginder founded Global Technical Systems, Inc. in 1994 with Terry Poe. Ginder graduated from Eastern Illinois University with a degree in electronics and has been active in the wireless communications since. Prior to founding GTSi, Ginder worked in the telecommunications industry as well as broadcast engineering and wireless communications disciplines. Most recently Ginder was principal in AgAlert Monitoring Systems, LLC.
Ginder serves as Director of Sales and Marketing and is the corporate secretary and treasurer. Mr. Ginder is responsible for all marketing and sales efforts, pre-sales engineering and post-sales customer care.
Chris was born and raised in the Jacksonville area and calls it home today with his wife Toni. Chris enjoys community involvement, is active on area boards and serves as the president of the Illinois Mobile Radio Dealers Association (IMRDA).
Contact Chris:
Voice (217)243-4874 ext. 1001
Fax (217)243-6039
cginder@globaltechsys.com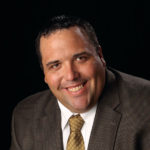 Chris "Chopper" Overbeck, Senior Account Executive
Overbeck joined Global Technical Systems Inc. in December 2004 as an Account Executive working from the Effingham Facility. Chopper is a 1998 graduate of Dieterich High School. After high school, Overbeck started a career in Agriculture and Agri-Business. Chopper enrolled in and completed classes for firefighting and fire officer training at the University of Illinois Fire Service Institute in Champaign, Illinois. Chopper is the Fire Chief for the Montrose Fire Protection District. As Chief, Chopper has a great relationship with public safety professionals not only at the local level, but throughout the State of Illinois.
Overbeck's experience in both public safety operations and agri-business, puts him in tune with the diverse portfolio of clients he serves today.
Chopper is an active member of the St. Rose Catholic Church in Montrose, Illinois and serves as Chairperson of the MABAS Division 54 Communication Committee. Chopper also enjoys helping with his parents business "Spring Creek Campgrounds," near Montrose. In his spare time Chopper enjoys hunting, 4-wheeler riding, Jeep riding, tractor pulling, and spending time with his family.
Contact Chopper:
Voice (217) 347-2111
Fax (217) 347-6564
coverbeck@globaltechsys.com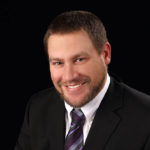 Chris Cody, Account Executive
Chris Cody is a resident of Auburn Illinois and he resides there with his wife Meaghan and two children Wyatt and Kyleigh.  Cody is a 2002 graduate of Divernon High School and after high school Cody enlisted in the U.S. Air Force, where he served twelve years. He is also a Veteran of Operation Enduring Freedom and Operation Iraqi Freedom. After his military service he enrolled in and completed classes for fire fighting at the University of Illinois Fire Service Institute in Champaign. The skills he learned he puts to use serving the community as a Lieutenant for the Divernon Fire Protection District.
When Chris is not working or serving his community as a Volunteer Firefighter, he enjoys spending days watching the St. Louis cardinals at Busch Stadium, attending live music concerts, truck and tractor pulls and spending time with family.
Contact Chris:
Voice (217) 872-8000
Fax (217) 872-8021
ccody@globaltechsys.com